MK Makerspace at EMF 2022
Between June the 2nd and the 5th this year, a number of Makerspace members joined almost three thousand other makers, artists, engineers and technology enthusiasts and their families in Eastnor Castle Deer Park, the temporary home of the biennial event known as Electromagnetic Field, or EMF.
EMF is a nonprofit camping festival packed with talks, workshops and performances by fellow enthusiasts including a number of popular YouTubers. The entire event is run by unpaid volunteers, notably including our own Michael West, who spent over a week at the site working on the setup and teardown of the extensive installation required to cope with the large number of visitors.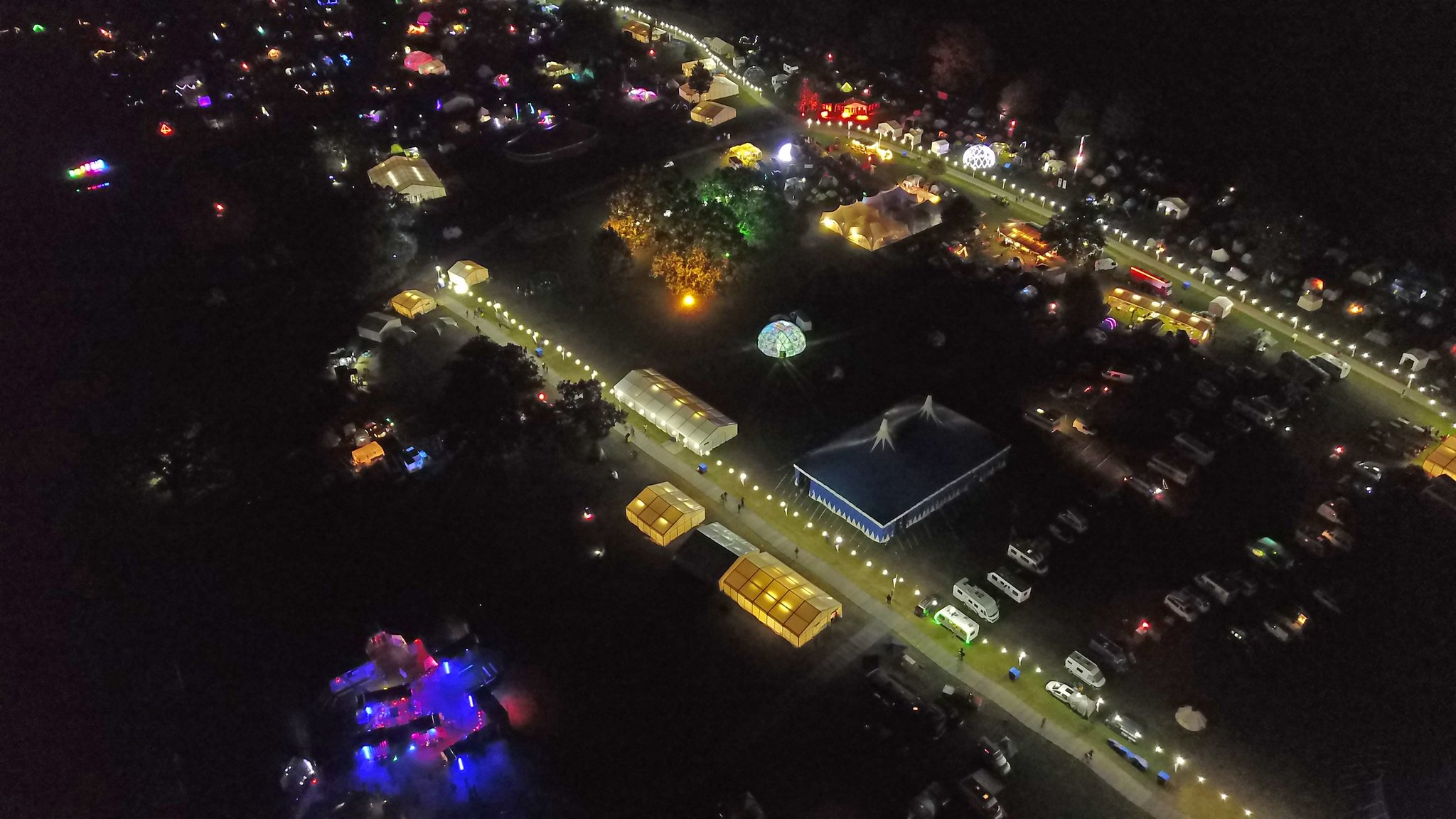 The Milton Keynes Makerspace group had our own informal 'village' at the site, which this year featured a tea tent offering high quality freshly brewed tea to anyone who appreciates a good cuppa. This was largely organised by Paul Hegarty, who brought the tent, brewing materials, quality leaf tea and hundreds of china mugs to the thirsty patrons. The tea was free to all comers, although contributions were welcomed, including donations to MK Men in Sheds localgiving. The tent was extremely popular; we reckon to have brewed at least five hundred mugs.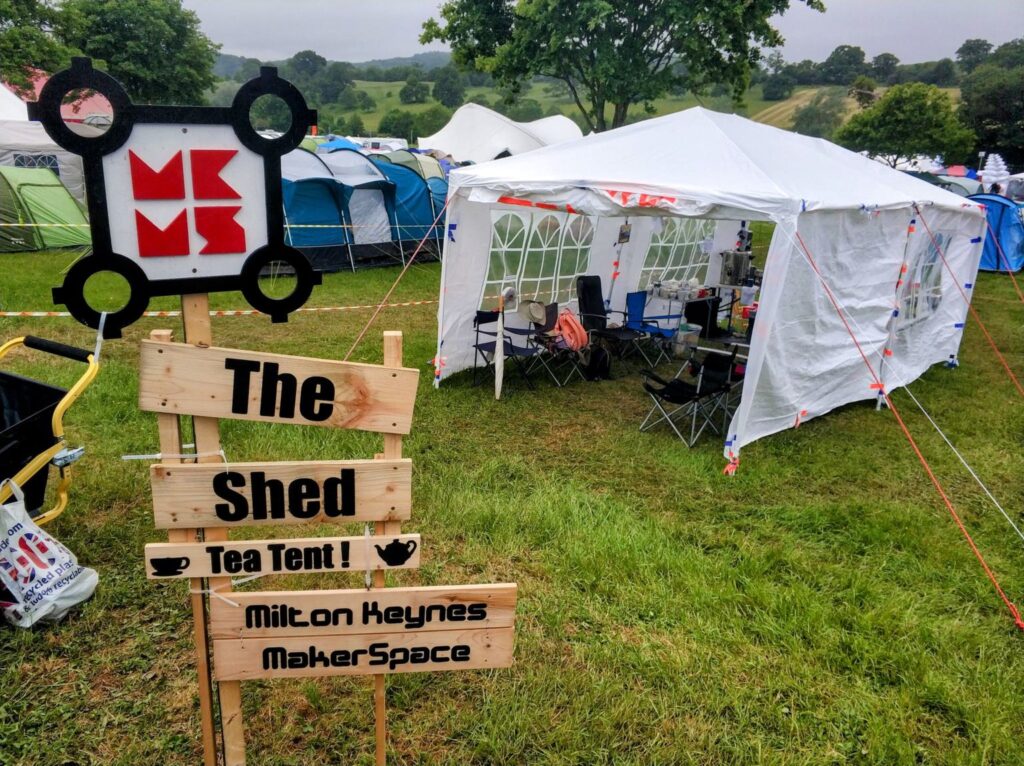 Paul also brought two "third person view" harnesses, which used virtual reality headsets and an over-the-shoulder camera to provide a weird new perspective on life. This also attracted a lot of attention and willing victims.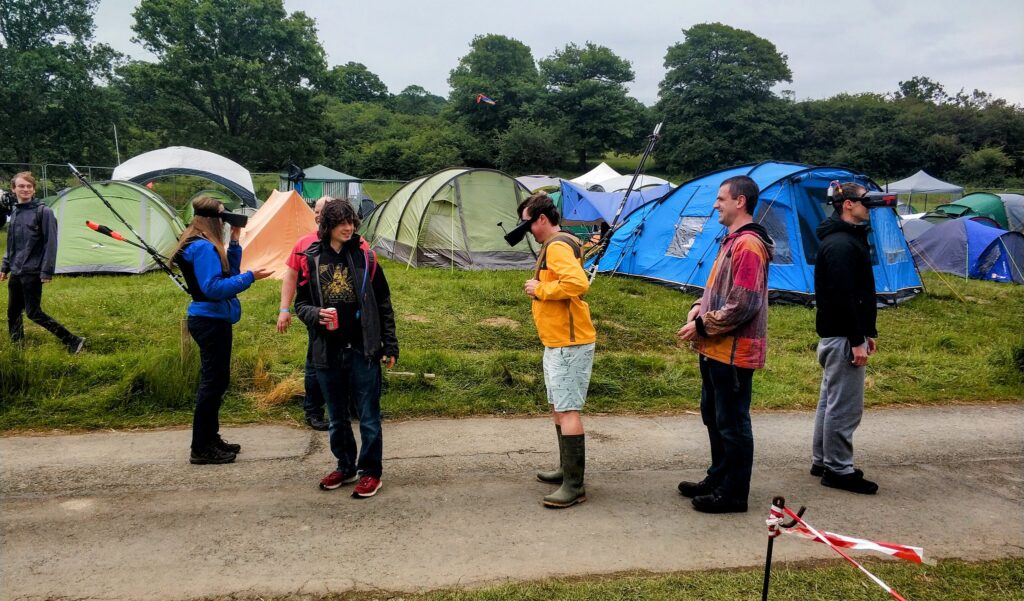 Another event in which the MK Makerspace was heavily involved was "Hacky Racers" , a racing series featuring cheap home-built electric vehicles. Michael West, Mike Hunter and Jack Deanus all brought vehicles, although not all of them were fully functional in time to race…
Despite some rain the event was hugely enjoyable, and we are looking forward to returning with even more members and mad creations in 2024.